Portland Registration
Registration for Aviation Day 2022 is now open!
Please register by May 6.
Don't delay! Registration is based on a first come, first serve basis. 
Registration for Alaska Airlines Aviation Day will be conducted through a group, troop or organization. All students must be chaperoned. This event is for youth ages 11 to 18.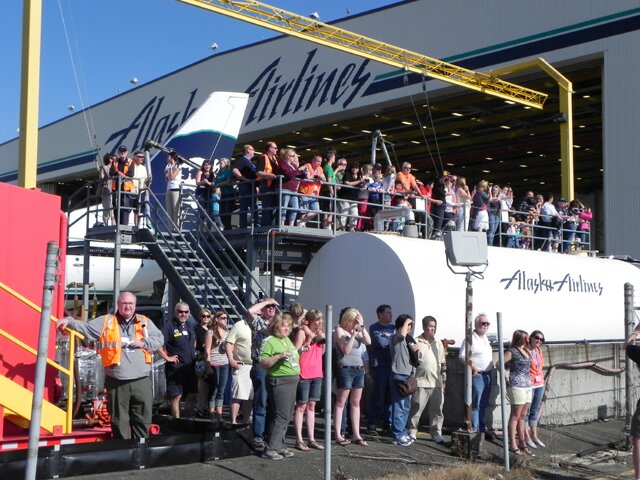 Previous Attendees and Scouts BSA
Groups that have attended in the past have been sent an email from Special.Events@alaskaair.com. Please use the link in that email to register. 
New Attendees
STEP 1
Tell us about your group! Click the "Request Registration" button (coming soon) below to fill out the form with the requested information about your group.
STEP 2
Within 48 hours, you'll receive an email from "Special Events" with a registration link. This link is nontransferable. Once you receive this link, you can then register your youth group and additional chaperones. You can add, delete and modify any of the attendees until registration closes. 
Requirements for All Groups 
Youth-to-Adult Ratio: In order to accommodate as many youths as possible, your group must maintain a 5:1 youth-to-chaperone ratio. All adults must be registered for security purposes. Thank you for your adherence to this request.
Permission Slip: A confirmation email that contains a permission slip will be sent to each attendee. This is the ticket for entry to Aviation Day. Please print this form, have a parent or legal guardian sign and bring it to the event. This permission form is required for entry.